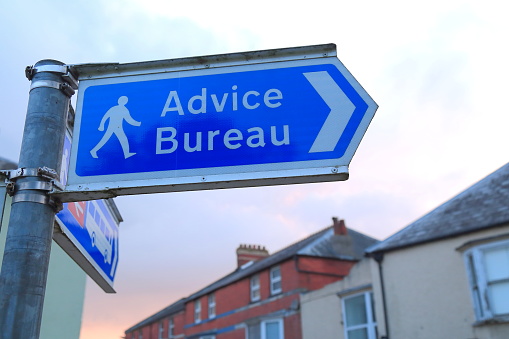 Mainstream political and public debate over recent years has focused very little on the woeful decline of investment in our legal infrastructure, whether in the courts or in the free legal advice services which enable those of modest means to access justice.  The ghastly recent series of events including the Sarah Everard case have finally brought some of these issues to prominence.  The cuts imposed over the last decade or so in the Ministry of Justice, and their appalling consequences for victims, defendants, and others with legal problems who cannot afford legal advice to sort them out, are finally making the headlines, and even being discussed at the party conferences.  It is vital that these concerns do not get forgotten or pushed to the back of the queue before something is done to remedy them.
And there are remedies available.  Small additional investment in the court service and the judiciary could make much-needed inroads to the appalling backlog of unheard cases.  New technology and further efficiency improvements will of course make a difference over time, but are not enough on their own.  The history of large scale technology projects, especially in the public sector, shows us that it takes considerable time for such innovation to make a significant impact.   And even in the long term, no amount of IT can replace the need for sufficient numbers of high quality and well trained judges, barristers, solicitors and court staff.
Perhaps more surprisingly, a study reported last month by Pragmatix Advisory Ltd and the Centre for Economic & Business Research showed that investment in free legal advice produces benefits to the public purse many times higher than the cost of its provision (support for clients at an average cost of £510 per person yielded an average net benefit to the Treasury of £8000 per person).  That report went on to say that the Treasury could save £4 billion next year by supporting free legal advice.
These figures look staggeringly high, and no doubt some people could quibble at some of the assumptions made, but the methodology does appear to be reasonably robust, and similar results have been achieved in this way in healthcare, addiction management and social care.  Even if in reality only a small proportion of those savings could be realised it must surely be worth trying.  It is not often that the objectives of economy, social justice and human rights are so beautifully aligned.
It is therefore time for the Ministry of Justice and the Treasury to get together, with the main spending Departments with an interest in these issues (health, pensions, housing, levelling up etc.), to come together and hammer out a proper cross-government approach.  This should involve Citizens Advice, other free legal advice organisations and pro bono providers, and should include a full review of legal aid rates.  The number of lawyers practising criminal or housing law has already reduced significantly.  This is surely set to get even worse, given that law schools are proposing to charge £9,500 for law graduates (£13,500 for graduates of any other subject), plus £3,980 examination fees, for the solicitors' professional training course.  If you add the debt built up during an undergraduate course, these sums will leave new solicitors with a huge burden when they start their career (and new barristers face very similar problems).   How can we possibly expect them to go into criminal law or other low-earning areas of law, when they can see that their debts will be paid off so much quicker if they go into commercial law?